Welcome to the official website of the Union québécoise de réhabilitation des oiseaux de proie (UQROP), a provincial network dedicated to the rehabilitation of birds of prey. You will learn a lot about these mysterious and endangered birds, as well as about our rehabilitation efforts, which are among the most important and specialized in North America. We receive on average of 350 injured birds of prey every year, which are treated in order to eventually be released back into the wild. This website is devoted to the 27 species of raptors that are native to Quebec, each of which are equally fascinating.
NEW ACTIVITY AT CHOUETTE À VOIR!
Photoshoot VIP Birds of prey identification workshop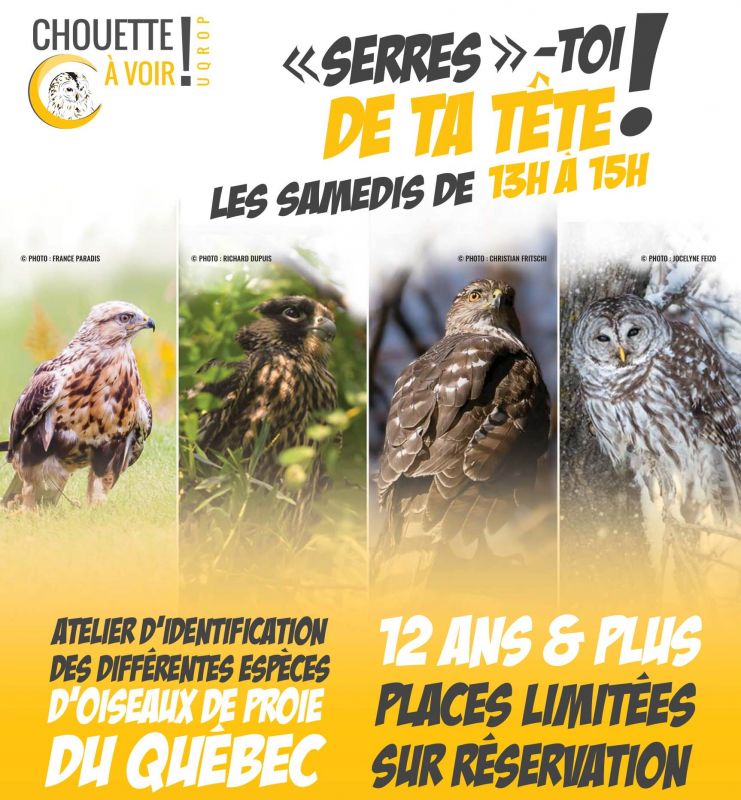 Enjoy your visit !
**********
---