COVID-19
Chouette à voir! is now closed.
Thanks to all our visitors and volunteers for this beautiful summer.
Public health recommendations
Please follow these instructions when visiting Chouette à voir!: social distancing of 2 meters, wash your hands often, cover your nose and mouth when coughing or sneezing, wear a mask or face covering when entering our rehabilitation facility.
Special mesures established by our team for your safety
Booking online is now an obligation
Adapted scheduled
Hiking trails planned to be one-way only
New hand washing stations
Bird in flight demonstrations adapted for social distancing
Payment only with Paypass (credit card or Interact, no cash)
Remote management for free pass (please contact us by email at coupon@uqrop.qc.ca to book your day if you have a pass)
Lunch time
Because of COVID-19, it is not allowed to have a picnic. Our tables will not be available. Bring a snack and a bottle to refill it with water.
Toilet
Toilets are accessible. Please notice that our bathroom for persons with reduced mobility is not available right now because it is under construction. We are sorry for the inconvenience.
What do you have to bring?
- Refillable bottle
- A mask for our rehabilitation complex (indoor pavilion)
- Blanket to seat on the ground during the bird in flight demonstration
- Hat, sunglasses and sunscreen
- Bug spray
Discover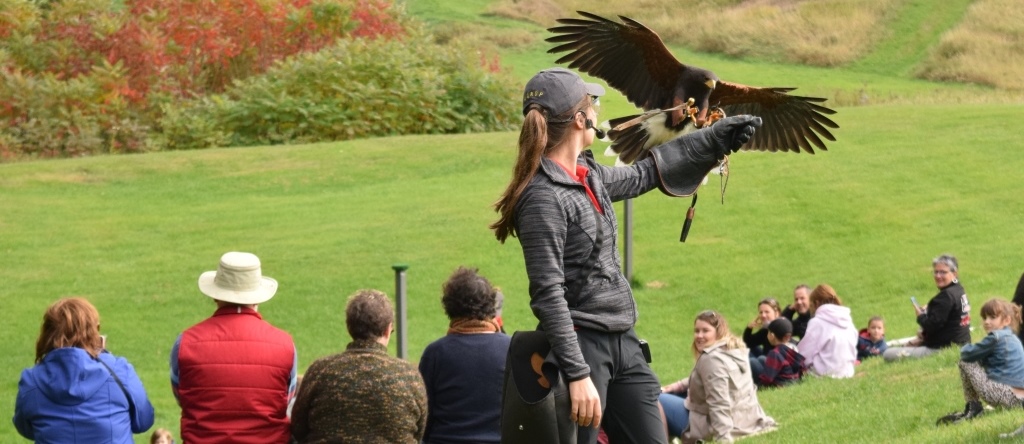 © Guy Fitzgerald
- Presentations of live birds of prey at 11:00 AM and 2:00 PM*
- Natural habitat aviairies (11 different species of birds of prey)
- Supervised visit of our rehabilitation complex
- Natural trails in the woods (2,5 km)
- Depending of our vet and the birds in rehabiltation, possibility of releasing a rehablitated bird
- Gift shop
*Presentation can be cancelled or delayed in case of thunderstorms or strong wind*
Don't miss our special activities!
Follow us on Facebook and Instagram!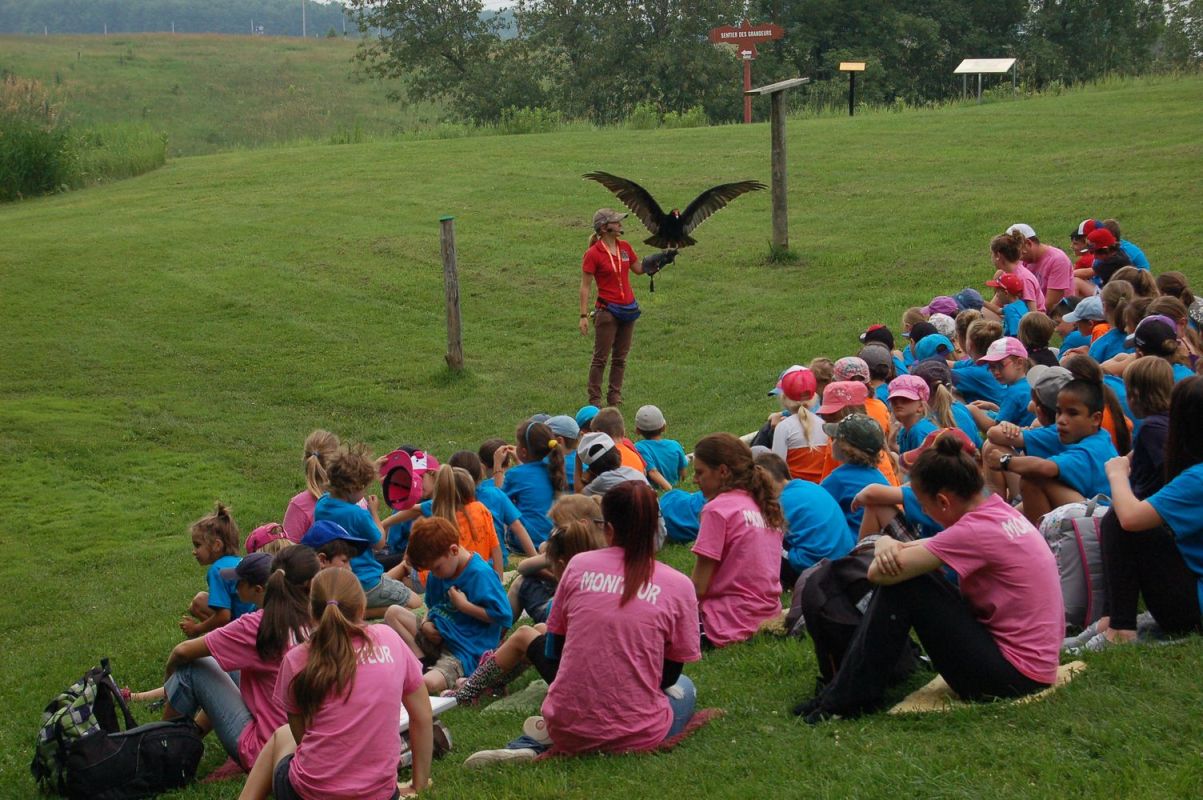 Rates and schedule
​Rates*:
- 18 $ adult
- 13 $ child (5-12 years old)
- Free 4 years old and under
- 50 $ family (2 adults and children between 5-12 years old)
Booking for groups over 10 people
*Taxes are included in the price. Rates are subject to change without notice. Provide payment via debit or credit card (MasterCard and Visa, no cash accepted).
Itinerary: click here
Schedule:
From June 24th to August 29th, every day. Open from 9 am to 12 pm and from 1 pm to 4 pm. You must book online before your visit.
On weekends only : Weekends of September until Thanksgiving (including public holidays). Open from 9 am to 12 pm and from 1 pm to 4 pm.
Special envents:
- Journées blanches for Spring Break: February 27 to March 7 2021. You must book online before your visit.
- Star gazing evening : August 2021
- Special artist weekend: September 2021
- Halloween: October 30 2021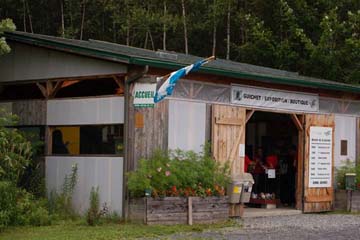 Bundle
Special visit for groups
Our team can host your group (students, group travel, business social activity, etc) for a special tour of our site and facility. Have a privileged meeting with our birds of prey!
For more details about special group visit, click here.
Special activities
​Special events
​

© Joël Escallier

Star gazing evening

When? August 2021

Schedule: More information coming soon

Rates:

Want a magnificent place to watch for shooting stars? See the sky shine? Then you are invited to come over to the Chouette à Voir! rehabilitation site in Saint-Jude for an evening of meteor showers observation. ocated in the heart of the country, far from big city lights and pollution, this is an ideal place put your feet up and tilt your head back. Bring along a lawn chair, blanket and a small flashlight to guide your way. Evening activities will include a guided walk through the woods to visit the owl aviaries, a topic-oriented presentation and plenty of star gazing opportunities. Pehaps we will be serenated by an owl concert.
​

©Audrey Maynard

Les artistes s'invitent à Chouette à voir!

When? September 2021

Schedule : More information coming soon

Rates :

For these special days, arts, birds of prey and nature awaits! The schedule includes local artists exhibition booths under the theme of birds of prey, live artistic demonstrations, activities for the kids, visit of the aviairies and presentations of live birds of prey at 11 AM and 2 PM. A silent auction is organised in collaboration with the artists, which will be offering their amazing pieces of arts. All the money from the auction will be donated to help UQROP. A colorful week end awaits!
​

© Carl Salvail

Halloween

When? October 30, 2021

Rates:

More details coming soon
​

© Guy Fitzgerald

March Break Activity Days

When? February 27 to March 7, 2021

Rates: More details coming soon

During the spring school break in March, bring the family to Chouette à Voir! It is a great opportunity to have access to the rehabilitation site during wintertime. Stroll along the forest paths to find presentation aviaries housing our ambassador birds of prey, visit the rehabilitation complex, bring along your snowshoes or a toboggan to enjoy the snow.

On both Saturday evenings, join us on a nocturnal safari accompanied by night owls! Enjoy the cool evening air while listening for the calls of the wild, and then warm yourselfby the fire. Dress for the chill, a small flashlight might be a fun addition.
Your classroom, here at Chouette à voir!
​

© Mylène Dumesnil

When: From the end of May to the end of June (before regular seasonal opening that starts on the St-Jean-Baptist week-end) and from the beginning of the school year in September to the end of October.

Grave level: every age group, from pre-school onward

Chouette à voir! is a great learning experience that allows students to enjoy the fascinating world of raptors!

Enjoy a birds of prey in-flight demonstration;
Visit the rehabilitation complex;
Visit the wooded trails housing the ambassador aviaries;
Our pick-nick area is ready to accomodate lots of hungry little ones.

Located at 875, rang Salvail Sud, Saint-Jude. (Map)

Early booking is recommended, give us a call or send an email!
Special Activities, available on request
Flash nature-aile

Photo shoot, our ambassadors at your service

When? Saturday mornings, during the summer, reservation required

Where: At the Chouette à Voir! rehabilitation site

Cost : $95 for 2 hours (includes entry fee for the day)

The UQROP ambassadors are very photogenic! A unic opportunity to capture some great features that birds of prey found here in Quebec have to offer. We present several 'models' in a natural setting. A minimum of 2 participants is required for the shooting session to occur, reservations and a deposit are required.
​

«Serres»-toi de ta tête!

Birds of prey of Quebec, an identification workshop

When? Saturday after-noons, during the summer, reservation required

Where: At the Chouette à Voir! rehabilitation site

Cost: $50 (includes entry fee for the day)

Get to know our native species of birds of prey, learn how to identify them, take a closer look at all the nuances each spiecies offers. The UQROP biologists have prepared a unic workshop for bird of prey lovers and connaisseurs of all levels. A minimum of 4 participants is required for the workshop to occur, reservations and a small deposit are required.
Map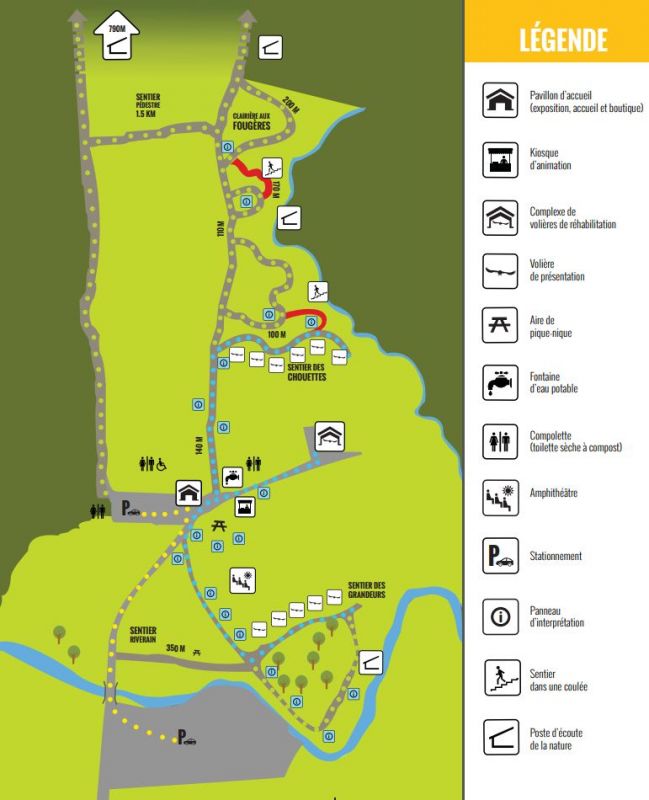 Volunteering
​

© Christian Noël

© Jocelyne Feizo
You want to spend an entire day outdoors and be close to birds and people? Come volunteer at Chouette à voir!.
We need at least 2 volunteers every day, 7 days a week, as well as during the week-ends in September and October.
Of course, as a volunteer, you are free to come and help us as often as you want! Volunteers will follow a brief training in order to increase their knowledge on birds of prey.
You will have the opportunity to educate our visitors on birds of prey conservation and you will also be allowed to handle some of our ambassador birds.
*To be a volunteer, you must be at least 18 years-old or 14 years-old with an adult.*
Photo contest
Congratulations to our winners 2020!
Thanks to Christian Fritshi for the organization of the contest and his Jury panel.
First position : Daniel Campeau « Faux silence »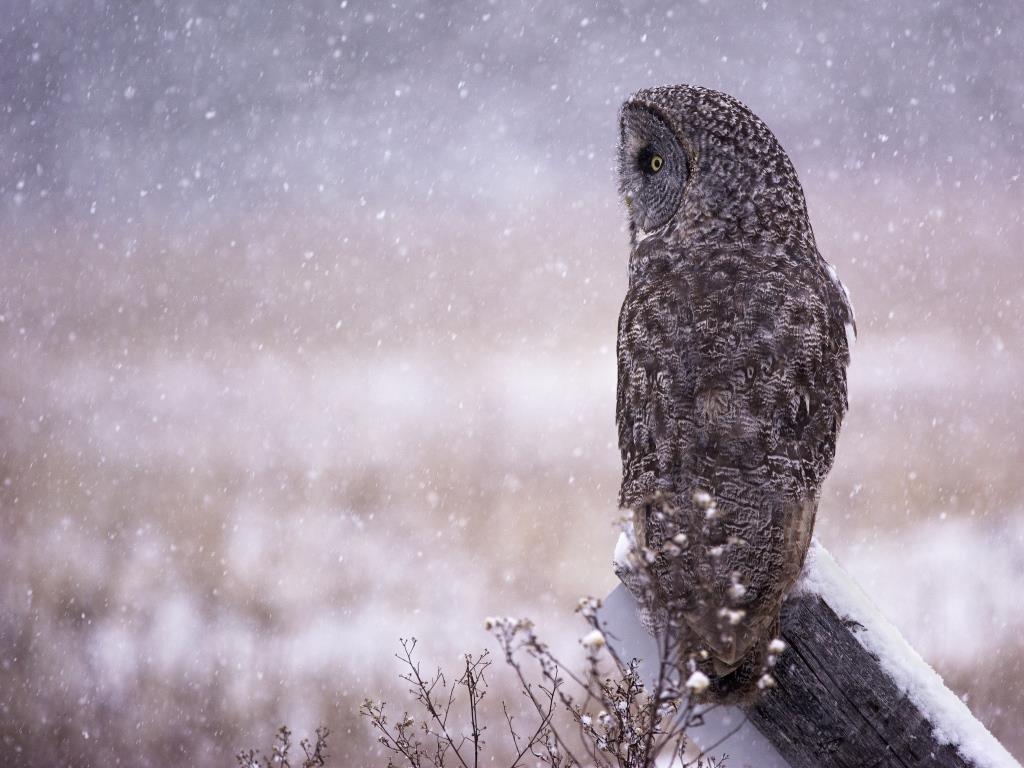 Second position : Fan Song « Mama is bringing us something good »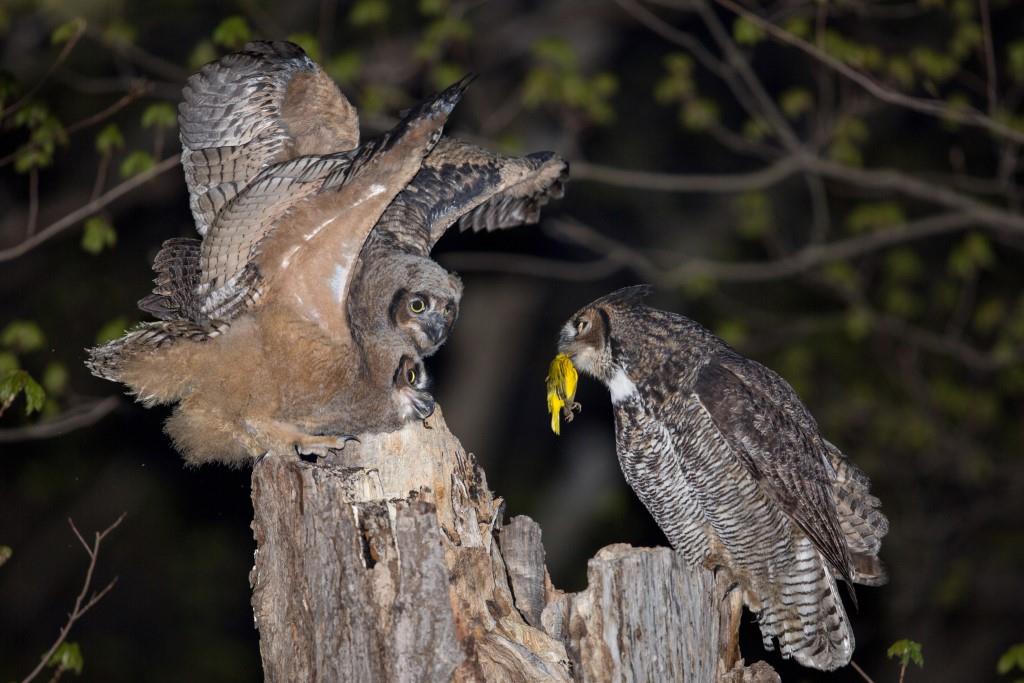 3e position : Sylvain Messier « Harfang dans la lumière dorée »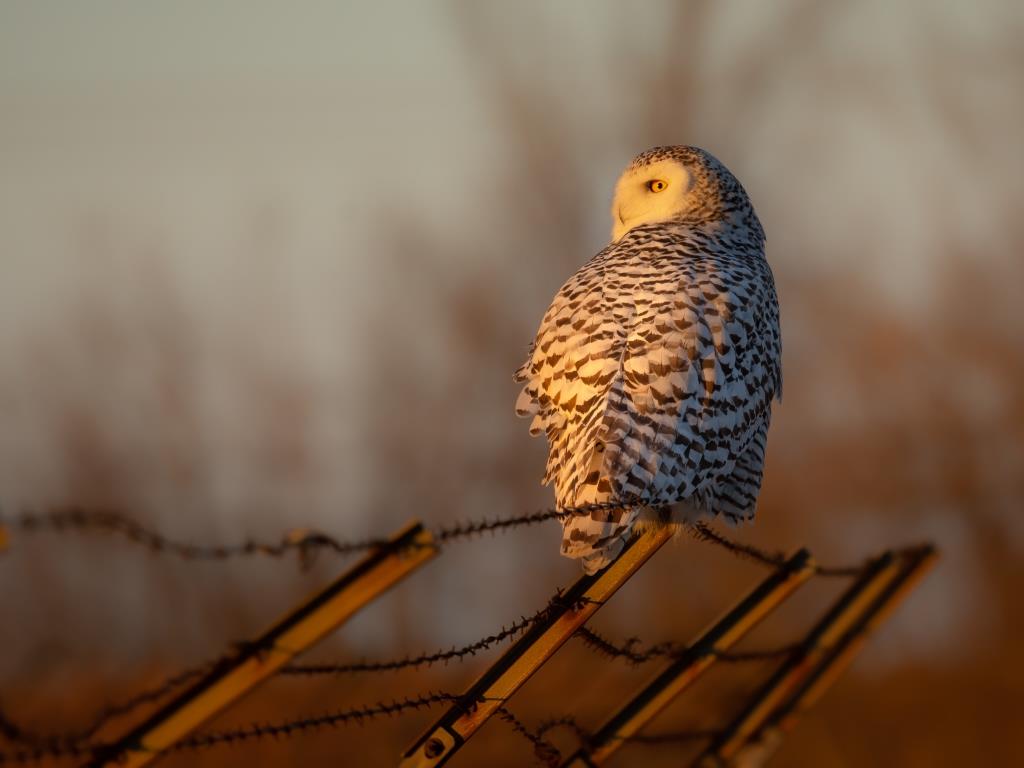 Thanks to all for your participation!
To see winning photos of previous years, click here.
Activities nearby
​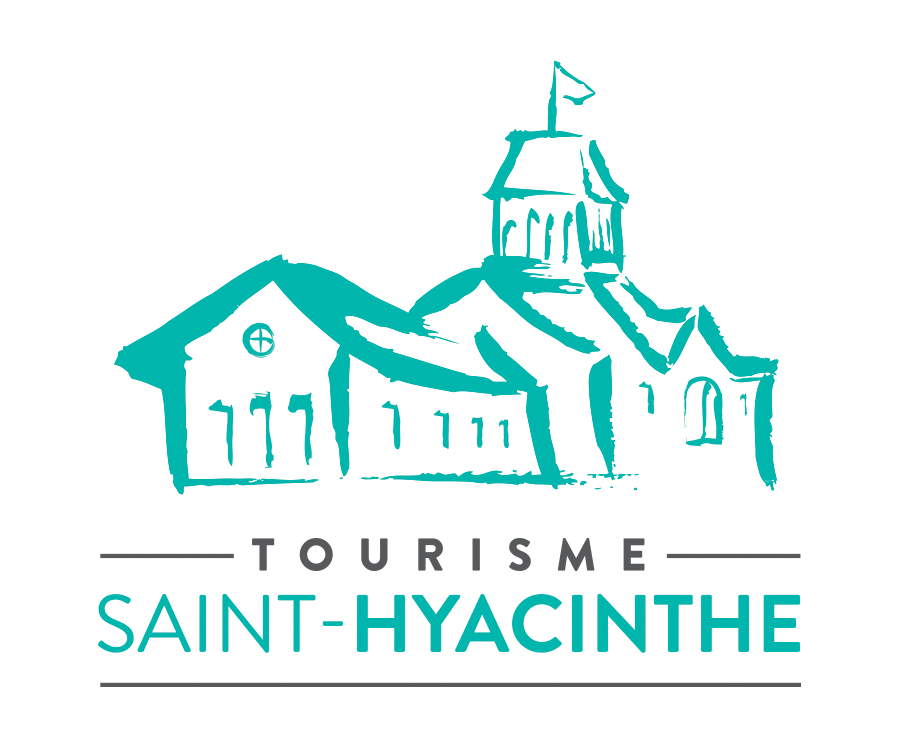 One-day circuit in the area: click here
What to do?
Where to eat?
FAQ
When is Chouette à Voir! open to the public?
Our regular season is from St-Jean-Baptiste weekend until Labor Day, open every day of the week. After Labor Day, the site will open weekends only, until Thanks Giving. The site will also be open for certain activities, such as a Halloween weekend and spring break (specific days only, please verify on our web page for the exact dates regarding these activities).
When are the wild bird release times?
The general health of the bird of prey and weather conditions will determine when a release can be done. For these reasons, it is difficult to predict exactly when the event will occur. We recommend that you check the UQROP and Chouette à voir! Facebook pages for details.
Is the flight presentation cancelled if it is raining?
If it is raining just a little, the presentation is still on. It is important to dress according to the weather. If the rain is stronger, there is still a presentation, but it will be adapted depending on the weather for our visitors' and birds' confort. The flight presentation is cancelled only in case of a lightning storm or very strong winds.
Can we pet or touch live birds of prey?
Birds of prey do not like being touched. In the wild they are solitary animals, touching can be perceived as a threat, an attack even. This is why we do not touch them. At Chouette à Voir!, you can learn all about each species' adaptation of flight, catch prey and discover more of these interesting facts, by visiting the naturalized body parts booth. There you can touch things like naturalized birds of prey's wings, talons and feathers.
Is there food service on site?
The site sells light snacks, ice cream treats and cool drinks only. A great option is to pack a lunch or bring a pick-nick since several tables are available on site. Drinking water is available from a fountain!
What to have with you for an enjoyable outing at Chouette à voir!?
To prepare for an enjoyable outdoor day, consider bringing along some insect repellent, a hat, sun glasses and sun lotion! Depending on the weather and temperature, it may be useful to have a rain coat, comfortable clothes and walking shoes and of course a water bottle. There is no heat system in the entry pavilion, but some shelter from the rain can be found there and under a gazebo. Since most activities are outside, such as the bird presentation, it is a good idea to verify the day's weather and adapt your accessories accordingly!
Are dogs allowed on the Chouette à Voir! site?
Yes, dogs kept on a leash are very much welcomed. Your canine companion will love the woodland trails. Please note that there are two restricted areas for your pet; entering the rehabilitation complex and remaining at the bottom of the hill during the bird presentation. However, you may keep the dog on the top of the hill near the pick-nick area, this way you will not miss the presentation and your pal can enjoy laying in the shade.
Is parking free?
Yes, parking is free. There are two parking lots available, find more info on our map here.