Discover
- Presentations of live birds of prey at 11:00 AM and 2:00 PM*
- Natural habitat aviairies (11 different species of birds of prey)
- Guided visit of our rehabilitation complex (every 20 minutes)
- Anatomical pieces booth (feathers, calws, skulls, wings)
- Photo shoot with live birds of prey (bring your camera)
- Natural trails in the woods (2,5 km)
- Picnic area (no food service on site)
- Depending of our vet and the birds in rehabiltation, possibility of releasing a rehablitated bird
- «Sky hunters» exhibit
- Gift shop
*Presentation can be cancelled or delayed in case of thunderstorms, strong wind or extreme heat*
Don't miss our special activities!
Follow us on Facebook and Instagram!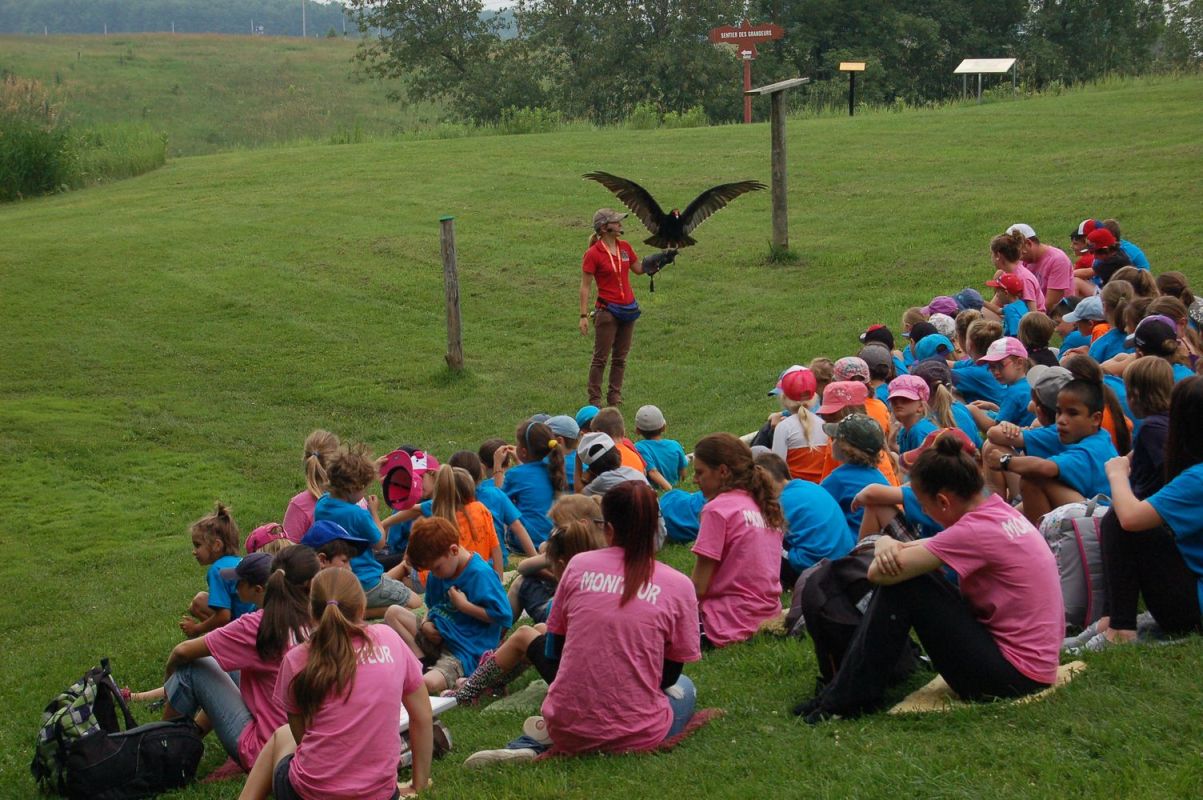 Rates and schedule
​Rates:
- 13$ adult
- 9$ child (5-12 years old)
- Free under 5 years old
- 35$ family (2 adults and children between 5-12 years old)
- 12$ senior citizen (65 and over)
- 12$ students
*Booking for groups over 10 people*
Itinerary: click here
Schedule:
From June 23rd to semptember 3rd, every day. Open form 10:00 am to 4:30 pm.
On weekends only : September 8-9, 15-16, 22-23, 29-30 and October 6-7-8.
Your itin
Special envents:
- Perseids evening, August 11th 2018
- Halloween, October 27th 2018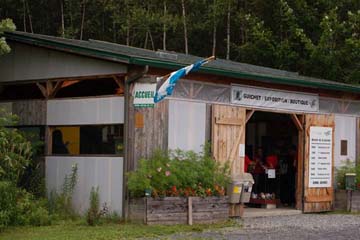 Special activities
Pupils among the birds
At the end of the school year, Chouette à voir! opens its doors to school groups in order to allow youngsters to come and learn about the fascinating world of birds of prey in an outdoor setting.
The site is located at 875, rang salvail sud in Saint-Jude.
Make your reservation early!
P.O. Box 246, Saint-Hyacinthe, Québec, J2S 7B6
Telephone: 450-773-8521 extension 8545 or 514-345-8521 extension 8545
Fax: 450-778-8125
E-mail: info@uqrop.qc.ca
Map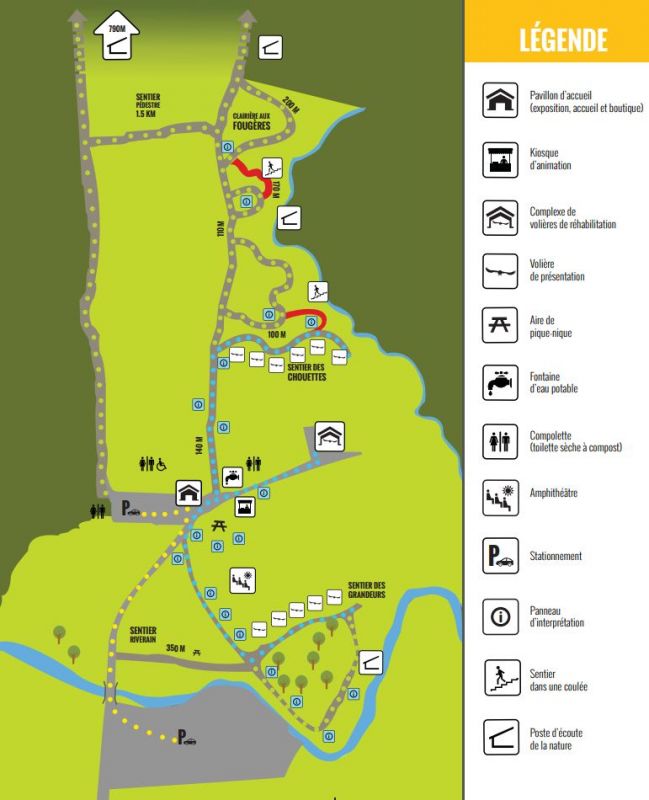 Volunteering
You want to spend an entire day outdoors and be close to birds and people? Come volunteer at Chouette à voir!
We need at least 2 volunteers every day, 7 days a week, as well as during the week-ends in September and October.
Of course, as a volunteer, you are free to come and help us as often as you want! Volunteers will follow a brief training in order to increase their knowledge on birds of prey.
You will have the opportunity to educate our visitors on birds of prey conservation and you will also be allowed to handle some of our ambassador birds.
*To be a volunteer, you must be at least 18 years-old or be accompanied by an adult.*
Concours photo
Le concours photo 2018 de l'UQROP est maintenant terminé. Le jury déterminera les finalistes du concours 2018.
Merci à tous pour votre participation en si grand nombre.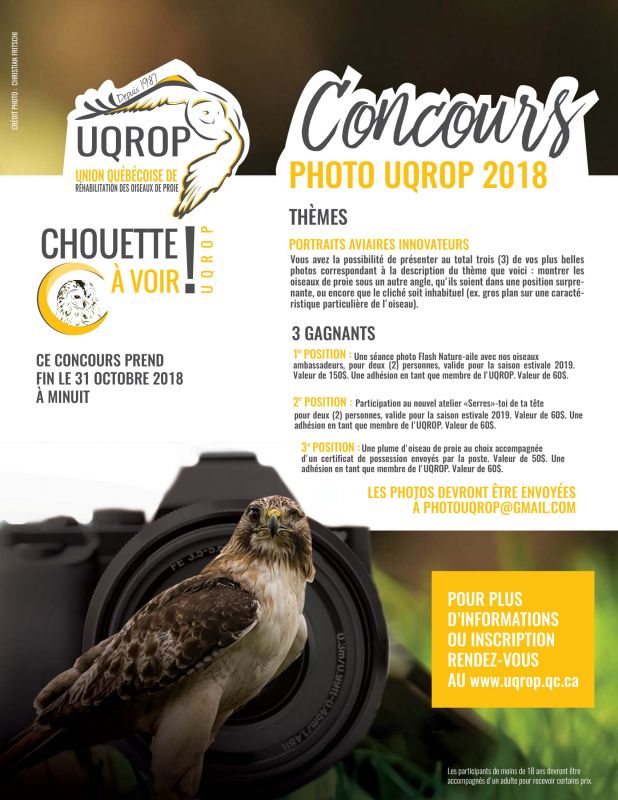 Activities nearby
One-day circuit in the area: click here
What to do?
​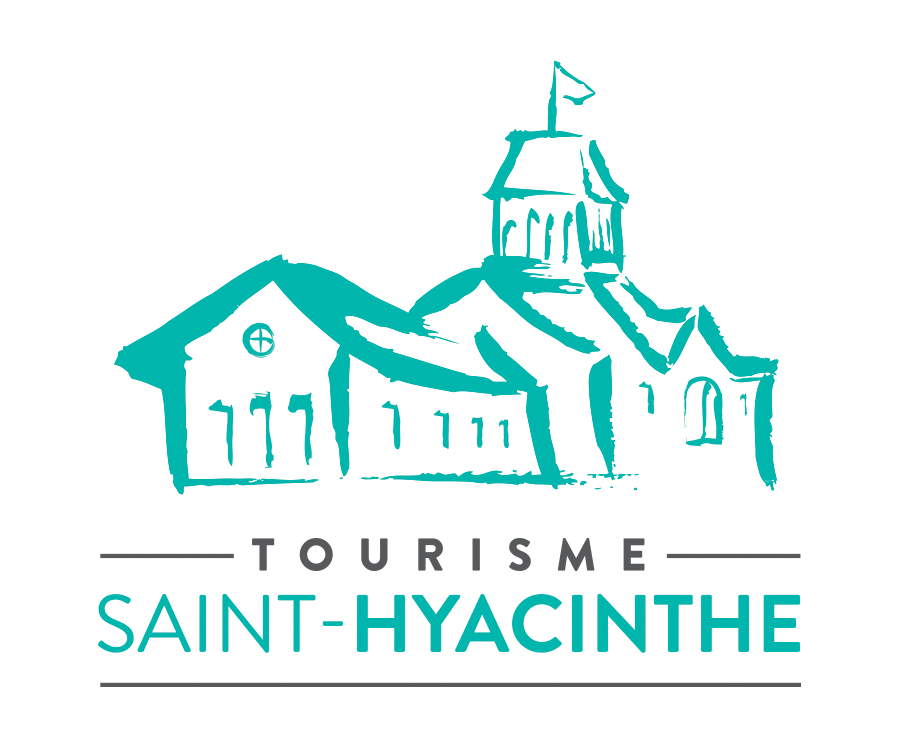 Where to eat?